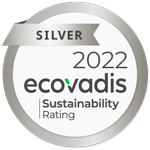 In 2015, the United Nations General Assembly approved the 2030 Agenda as an action plan for sustainable development in the social, environmental and economic environments. This plan identifies 17 Sustainable Development Goals (SDG) and 169 Targets to be achieved by 2030. And for the first time, companies are assigned for an important role as actors and, at the same time, as disseminators of the 2030 Agenda.
Our group EPI Industries family of companies firmly believes in the importance of ensuring sustainability, therefore we align ourselves with the United Nations 2030 Agenda, incorporating into our strategic plans those selected SDGs in which we can have an impact.
Sustainability is a commitment for everyone.